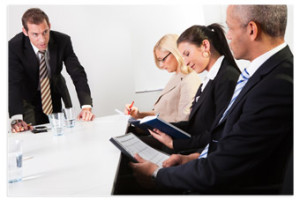 Clinical research project requires a broad range of skills and expertise in various disciplines in order to plan, administer, track, evaluate and report activities. Our project management team members with a variety of backgrounds have vast experience in managing clinical studies, anywhere from first-in-man trials to multi-country Phase III studies.
Our project managers work effectively and diligently to handle all critical aspects of the study to ensure on-time delivery, within budget and with the highest quality output.
Diligent planning
Thoughtful and thorough planning is the foundation of the success of any project. Prior to implementation of the project our team prepares comprehensive project plan outlining the project scope, detailed timelines, project milestones, potential issues and other aspects of the project.
Clear communication
Clear and timely communication with study team members, clients, sites and vendors is one of the most important aspects of efficient clinical trial management. Proper communication is achieved through defining the communication plan with central point-of-contact for clients, having regular meetings with project team and clients and providing frequent status reports on the progress of the project.
Proper execution
By employing rich arsenal of project management tools and utilizing the management experience and skills our project managers oversee the performance of the project team, control the critical components and ensure timely execution of project deliverables.
Proactive solutions
Our risk management strategy outlines contingency plans in advance and triggers for risks. We're forward thinking to anticipate problems and eager to find creative solutions. Our project teams are proponents of thinking outside of the box and providing alternative solutions to increase efficiencies, quality, timeliness, and, ultimately, your satisfaction.
Responsiveness
Our project management efforts are aimed at meeting and exceeding our clients' needs and expectations. Therefore we provide great emphasis to rapid and comprehensive response to client requests and disseminating client expectations to the project team.